12 Interesting Facts About Miami
Miami is a subtropical city located in sunshine state Florida in between the Everglades and North Atlantic Ocean. Flying over Biscayne Bay, you can observe the wonderful beaches that attract around 14 million visitors each year. Florida's Cultural Center and the diverse blend of the city represent the Miami. Miami is the cultural Melting pot that entices the people from colder spots. Miami is the influx of South American or Spanish Culture that mixes Latin Rythm and Cuban Cuisine. Miami gives an eclectic shopping experience, from designer boutiques at Bal Harbour or mainstream chains at Bayside Marketplace. If you want to know something more, go through these interesting and amazing facts about this "Capital of Latin America", Miami: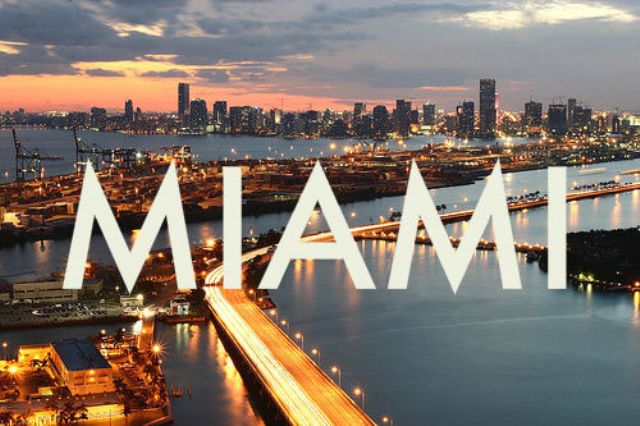 1. One Of The Most Populous
Miami's metro area is the eighth most populous and fourth-largest urban land in the United States holding a population of around 5.5 million people. It is also known to be the second-most populous metropolis in the Southeastern U.S.
source: Wikipedia
2. "Cruise Capital Of The World"
Cruise Port of Miami
The large seaport city of Miami has the world's busiest cruise port. For more than two decades, the Port of Miami has been known as the "Cruise Capital of the World."
source: visitflorida.com
3. Best Place To Enjoy Beaches!
Miami is the land of beautiful tranquil beaches. The Miami Beach is known as America's Riviera and the Latin Hollywood. Along with this, The South Beach of Miami was rated as the number 1 Beach in America by the Travel Chanel.
source: sjhsouthbeach.com
4. Only City Founded By A Woman
Julia Tuttle
Miami is the only major city in the US to be founded by a woman (Julia Tuttle, called the "Mother of Miami"). She convinced the co-founder Henry Flagler to extend his railroad from central Florida to Miami, build a luxury hotel and lay out a new town.
source: sjhsouthbeach.com
5. Named After A Tribe!
The city of Miami gets its name from one of the native tribes that lived in that region in the 1600 and 1700s, known as the Mayaimi.
source: mentalfloss.com
6. World's Largest Art Deco Architecture